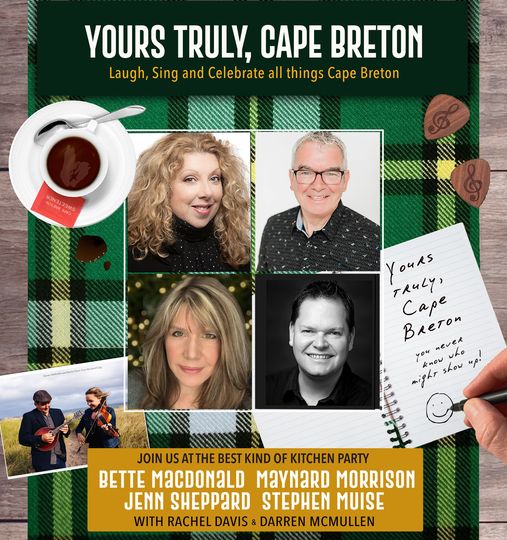 Yours Truly, Cape Breton
Yours Truly Cape Breton (YTCB) offers a lighthearted perspective on all things Cape Breton… and you just never know who might show up to put their two cents in! Wayne and the Boys, Martin, Ellsa and even Mary Morrison are rumoured to be stopping by…plus a few new characters to keep your spirits up. So, pull up a seat (don't take Wayne's seat though, he'll get sooky) to escape reality for a few hours. You don't have to be from Cape Breton to share a laugh or sing a song. We've got a few stories (mostly lies) we'd like to share with you, too (about whatshername and the otherfella down at the whachamacallit)! Don't pretend you don't know what we're talking about.
Yours Truly Cape Breton features a six member cast of Bette MacDonald, Maynard Morrison, Jenn Sheppard, Stephen Muise, Darren McMullen, and Rachel Davis-McMullen.
Come see it. It'll be way better if there's an audience.
Yours Truly,
Cape Breton.