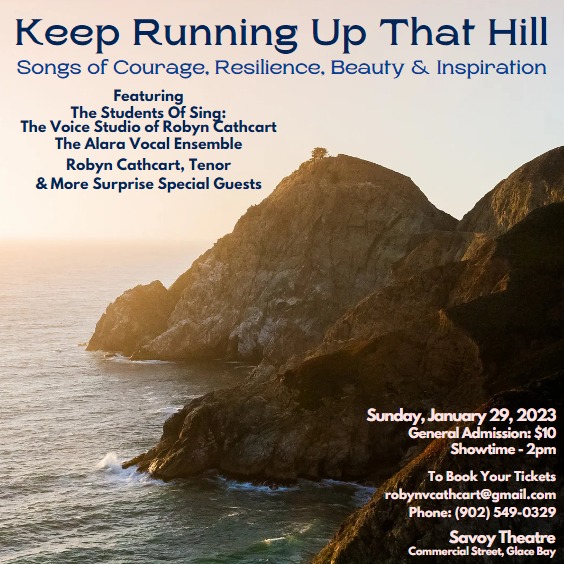 Running Up That Hill
"Running Up That Hill"
Songs of Courage, Resilience, Inspiration & Beauty
Featuring the students of SING: The Voice Studio of Robyn Cathcart
Sunday, January 29, 2023
2pm, The Savoy Theatre
General Admission: $10
Join us for an inspiring and uplifting Sunday afternoon of eclectic vocal standards curated on the themes of courage, strength, determination, inspiration, and beauty. The song selections will include a diverse mix of pop, folk, musical theatre, classical, and contemporary repertoire.
To book your tickets:
Email: robynvcathcart@gmail.com
Phone: (902) 549-0329
See you at the Savoy!