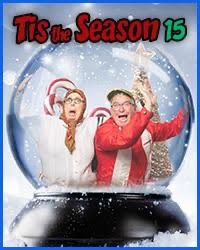 Tis the Season 15
Tis the Season to be grateful! Bette MacDonald and Maynard Morrison are back with their hilarious cast of characters to bring some seasonal cheer to our 'new normal' lives.
This December, after too long away, Tis The Season returns with a side-splitting, uproarious and musically delicious take on the most wonderful time of the year!! For Bette, Maynard and their supporting cast, this show has become a way of celebrating the holidays by visiting their favourite venues and meeting old friends and new. This hilarious show has become the jumping off point to the yuletide season featuring show favourites, Beulah Claxton, Martin MacKinnon, Wayne Tomko among others!
This time of year can be stressful, irritating, hard on the wallet and sometimes it can even land one or two of us in court! No one ever said it was easy, but it sure is great to see Christmas come around again!